If you are one of the millions of Americans who struggle with credit problems, we can help. We are proud to offer Guaranteed Credit ApprovalSM . It's QUICK. It's EASY. It's LIFE CHANGING!

How Guaranteed Credit Approval Works
It's LIFE CHANGING!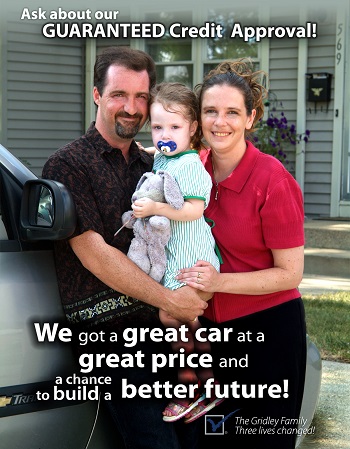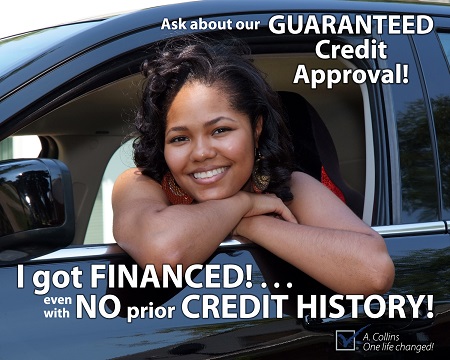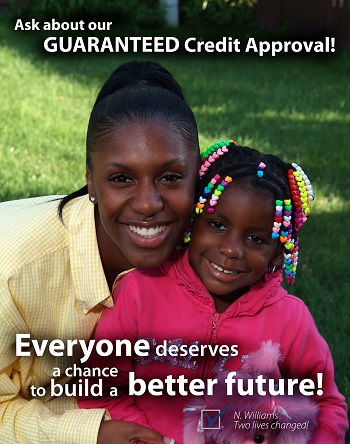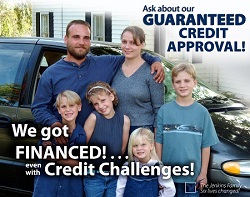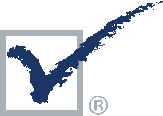 Many Financing Options
Interest Rates As Low As 2.59% Up To 63 Months And 2.84% Up To 75 Months
Or
Offering A "Payment Saver Lease - Like" Option on 2013 - 2017 Models From 36 months - 72 Months
And
Financing All Credit Levels From Perfect, To Challenged, To Bad, And No Credit At All
Get Pre-Approved

For your protection, our credit application will open in a new window, secured with 256-bit SSL encryption.
When the new window opens, verify that the brower's address bar displays the secure page lock icon.
The address bar should display the following URL:
https://clients.automanager.com/015253/creditapplication.aspx?Form=2&External=1